Blog Property for auctions and buy or let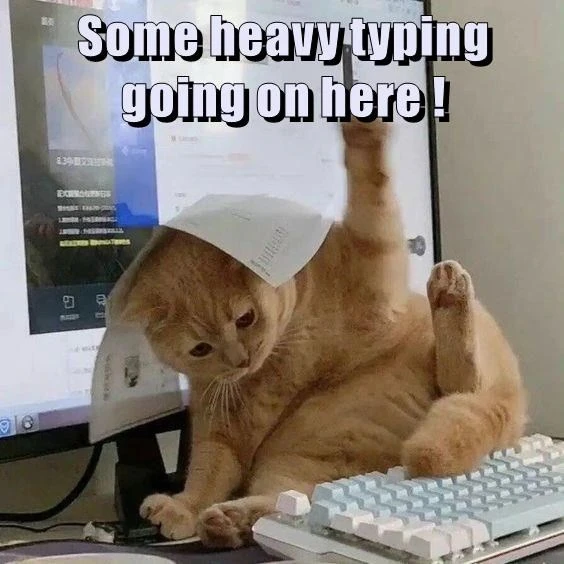 Property Blog
Guest bloggers wanted. Please send us a property ideas, auctions and lets.
Welcome to our property blog. I hope you will find it interesting. You may contact us and add to this blog by way of direct comment, or requests of ideas that will help you or others in this blog.


Free Windows 12 For Dummies worth £39.95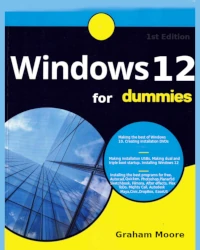 Read the book on Line
Estate Agents who need to have more web viewers can now be number One on Google With SEO tuition
Buy-to-let is back! How property investors can still get yields of up to 8% a year Buy-to-let is back!
If you are buying or selling the first port of call is usually a local estate agent. We have a list of local agents We have a list of local agents
You may find another in your area. If you do and find them useful then, let us know and we can add them to the list. Our list should not include those with websites that have the annoying cookies which sometimes take half the page or are very small. They seem to think that you will find them useful, why I do not know?

If you are selling. We offer to promote your property on our site for free. You are advised to have a Webhouses "For Sale" Board outside your property. If you have a local estate agent acting for you then that alone may suffice. You can buy a board and have it erected by yourself from our store. This can also include a local man who can do this for you.

Do not forget to return a property deposit Ignoring Deposit Protection
We are looking for more items to add to our blog. Make Contact We look forward to estate agents taking part and offering there best properties with photos to show in the blog.


€1,100,400 French Castle Pas der Calais and a French historic Stonehouse €149,000 For Sale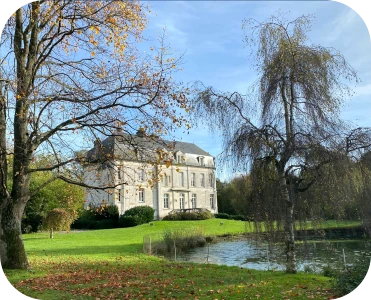 Nice Chateau for you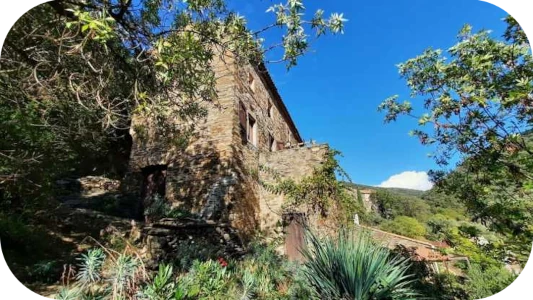 Historic French Stonehouse


Has the race for space been run? Number of Londoners buying homes outside capital slows to pre-pandemic level This year nearly 20,000 fewer home purchases outside of the capital were made by exiting Londoners. Want to Read more ...
News
Great new Laptop with Fedora the Beez Kneez of Operating systems Fedora Slim Laptop
The perils of renting Disaster Renting Short Term
House price crash: UK market 'extremely weak' as prices drop by £35,000 on average Mortgage Approvals Bring Disaster to the Housing Market
We know how the land lies We know how the land lies
Aled Ellis news Welcome to our news
The Role of an Estate Agent in Real Estate Transactions The Role of an Estate Agent
Unlocking Your Dream Home: Explore Premium Property for Sale with WebHouses Explore Premium Property for Sale with WebHouses
Tiny 'Shepherd's Hut-style' Grade II listed cottage can be yours for just £30,000 £30,000 for a Grade II Listed Building
No house price crash! UK property market looks bullet proof as prices RISE Believe This if you Must!
Lancasters have news ideal for Xmas Lancasters for Xmas News
Aberdeen Martin and Co has a very good blog for landlords see it here

Then on tenants

You can see buying and selling on their site as well here

Pinkertons of Bangor have a blog see here

Bedfords Homeestate Agents have a property blog here

Have you tenants that are not paying rent. This is what Northern Landlords can do and their suggestions to help.

Have a look at the blog of Freeman Foreman.

Have a look at the blog of Kelham Square Sheffield Estate Agent.

Add to your new homes garden with seeds.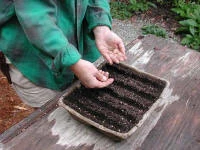 You can see buy
Buying Everything you need to know about buying a new-build property

Whether you're a first-time buyer or looking for your next home, a new build property could be a great option for you.
But as with any property purchase, there are various pros and cons to consider when buying a new property.


Our guide outlines everything you need to know about buying a new build, answers some key questions and clears up some common misconceptions along the way...

Should I buy a new build?
With any property purchase, you should always do your research to ensure you're making a sound decision.
That's certainly the case with new builds.
Often, buyers get caught up in the fact that the property they are purchasing is brand new and assume everything will simply fall into place.
But even new builds can have teething problems, just like an older property can sometimes throw up a nasty (and costly) surprise once you've completed.
You should also be certain that you are buying in a location where demand for more modern properties will remain high, so when you come to sell your home, you will reap the benefits of that demand and any capital growth that comes with it. The pros and cons of buying a new build
New build pros
New build cons
Low maintenance, Often less spacious than older homes Backed by Help to Buy Price premium New technology and appliances
Legal work can be complicated Energy efficient Build quality and snagging issues Chain-free Build delays
Homes come with warranties such as NHBC certificates Development management charges can apply

Seven top tips for buying a new build home
1. Always negotiate a new-build house price
Like a new car, a new build property has the potential to decrease in price the moment you slide the key in the front door for the first time.
And that means if you decide to sell your home within the first two or three years of ownership, you might struggle to meet the price you originally paid.
Just because a new-build property is new, it doesn't mean the asking price is non-negotiable.
You can make an offer in the same way you would if you were buying an older property.
Of course, it's up to the developer if they wish to accept a lower offer or politely decline it.
But if you feel a new build's asking price is excessive, you should consider pitching a lower offer.
And if you can negotiate on price, consider other areas you can benefit from.
Developers will often throw in furnishings, or offer to pay legal fees or stamp duty, and that can result in huge savings for you as a buyer.

2. Be on top of the market
When considering a lower offer for a new build, it pays to know how much clout and bargaining power you have before doing so.
Research the development if it's new to you and find out how many other homes have been sold and for what price.
If few homes have been sold because the market is slow, you should certainly consider a lower offer.
Also consider the time of year.
Early spring, with the financial year ending at the end of April, is often a good time to negotiate with a developer.

3. Think long term

New build property purchases work best from an investment perspective if you're going to live there, or rent out the property, for a long time. So, with that in mind, be certain that the property meets your requirements both now and in the future. Will you be starting a family in the future? If so, is the property big enough? And while you might not be thinking of extending the property now, would this be possible further down the line, both to add value and add space if you need it?

4. Research your developer

Unlike buying an older property, which has stood the test of time and the test of being lived in for many years, your new-build property is exactly that: New. So, you should always do research into the developer building it. This will help give you peace of mind that the build quality is good and that your property works for you as an investment as well as a home. Look at online reviews and ratings of previous properties or developments the builder has worked on and consider things like aftercare as well as build quality.

5. Factor in potential build delays

If you buy a new-build property off-plan (i.e before it's built), delays to building work can be an issue, particularly if you are moving out of another property. Unfortunately, delays to building work to happen and often it's through no fault of the developer. But you should always make sure you're protected should a delay occur. That means asking the developer to agree to a 'long stop' completion date. If your home is not completed by that date, the developer will be liable to pay you compensation for the delay.

6. Getting a mortgage for a new build

While getting a mortgage for a new-build property shouldn't be a problem, sometimes issues can occur. For example, mortgage offers are usually only valid for a set period of time, so if your new build is not completed on time and your offer expires, you may have to go through the application and assessment process again. Lenders, meanwhile, will sometimes be stricter on the amount of money they are willing to lend on new builds. This is due to any depreciation in a new-build property's value early on and is simply a case of the lender protecting itself.

7. Snagging on your new build

When you buy a new build home, you can check the property for defects or poor finishes prior to completing your purchase. This is known as 'snagging'. Snagging is a hugely important phase of the buying process and is a real opportunity for you to correct anything you're not happy with:
Is the paintwork consistent, or too thin, or patchy?
Is the plastering smooth, with crisp joints?
Is the brickwork clean, with smooth pointing anda uniform design? Are all fixtures and fittings installed as they should be? Be sure to check all cupboard doors and drawers to ensure they work as they should Do the windows open and, most importantly, close properly and are there any scratches on the glass panes?
Are the kitchen worktops smooth and fitted correctly? Are they level?
Check all taps., switches and sockets. Does everything work as it should? When running taps, look out for signs of leaks.
Are the roof tiles correctly laid and all guttering and downpipes fitted correctly?



Is Help to Buy only for new builds?
If you want to apply for a Help to Buy equity loan, you can only buy a new build property.
Help to Buy is also only available for first-time buyers.
Through Help to Buy, you're lent 20% of a new-build property's value by the scheme, with a 75% mortgage and 5% deposit covering the rest of the purchase price.
Help to Buy equity loans are interest-free for the first five years and the loan can be paid down at any time.
However, if your property grows in value, you could end up paying back more as the loan is based on how much your home is worth at the time.

Do you pay stamp duty on a new build?

Stamp duty applies to new build homes, just as it does any other property.
How much you pay in stamp duty will depend on the purchase price of your new build, and whether you're a first-time buyer, existing homeowner, or landlord.

Are new builds over-priced?

New build homes can carry a price premium because buyers will become the first owner or a new, immaculate home that's energy efficient and kitted out with modern appliances.
However, it's possible to negotiate on price, while many developers will incentivise buyers through covering other costs like legal fees or stamp duty.

Is buying a new-build a good investment?

New build homes not only provide buyers with low maintenance living from day one, but they can also be a great long-term investment, too.
However, new build values can depreciate in the short term, simply because they are no longer 'new'.
So, if you're only planning to stay in your property for a short period time, a new build may not be right for you as an investment.
Much of your new-build's success from an investment point of view will come down to your purchase price – so always negotiate.

How to find a new build home

If you're looking to buy a new build to live in or rent out, or you're looking for land to build a new home, we can help through our nationwide developer links.




Here is our website counter you can get yours for your site Free Website counter